Looking for "dent repair near me"? Get professional same-day dent repair services that get your vehicle looking good as new quickly — without repainting.
It can be frustrating to look at your car and find that it no longer looks new, because of a minor mistake that happened in the blink of an eye. Don't feel bad.
Your car can look new again with zero evidence of what happened. All you have to do is text us with a few pictures of the dent, and we'll get back to you with a low-price quote.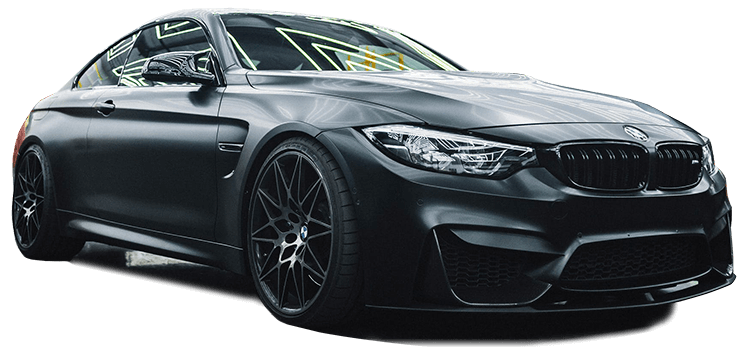 Book an Appointment to Get the Dent Off Your Car's Body
Paintless Dent Removal Services
Dent Max delivers Florida residents a significant cost effective solution for your auto. Restore your auto back to its original condition. When You need painless dent repairs to repair your dings, dents, and hail damage you want to call us.

Why Choose Our Sameday Auto Dent Removal Service?
Quick service
We understand you have no minute to waste in getting your car back to its original beauty. So, we've perfected our work process to remove dents and dings in 24 hours.
Paintless dent removal
You don't want your car to have any sign of an accident, making it look mismatched. Our technique forged with years of experience removes dents without repainting so everything stays smooth.
Low-price quote
We keep our price low. Lower than you will pay if you bought a dent removal kit, considering the time you'll spend trying to fix it yourself based on a DIY dent removal guide you found online.
Nearby Paintless Dent Removal Services
When you call Dent Max, you're reaching out to one of the best dent removal services in Florida that gives you the cleanest world-class finish for automotive bodies. You'll get your vehicle restored back to what it looked like right out of the factory. No dings, no dents, and no hail damage can survive our dent repair services.
We don't use a dent repair estimator because we want to provide you with custom low-cost quotes to match our custom top-quality service.
Our dent removal reputation is built on the quality of service and the value we provide.
Contact The Best Dent Repair Company in DeBary
Call us. We are always ready to fix your auto body.
Book an Appointment
Send us a few photos of the damage along with your appointment request. That way, we can quickly reply to you with an affordable quote for the dent and/or ding repairs.
Check Out Our Work: Before and After Photos
Don't take our word for it, let the pictures speak. We know how to repair dents in cars.  See the before and after photos from our affordable dent/ding removal service in DeBary, Florida.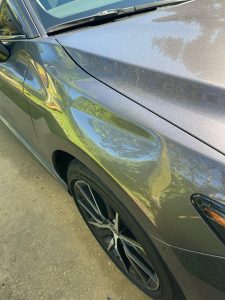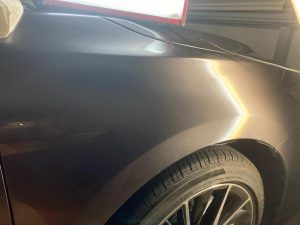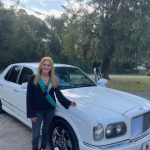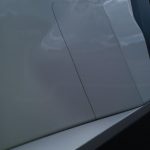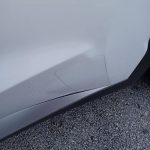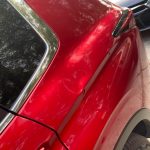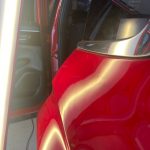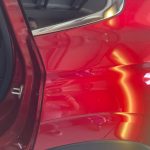 For over 20 years, Dent Max has been the go-to dent remover in South Volusia County and Seminole County. We are not a mobile dent repair company in DeBary, Deltona, Deland, Orange City, Helen, and Lake Mary. The residents of these areas never have to think "Should I repair dent in my car?" because they have a trustworthy service provider who does it near them without using paint.
There's no car I've worked on in my 2 decades of work that I could not service and our customers are always thrilled by the results!
Read What Customers Say About Dent Max
Over 20 years of experience can not be wrong, and more than a thousand clients provide positive feedback, and it's growing. If you are still not convinced, then below read some of our client's feedback.
Excellent work and timing!
Don did a great job with my car's passenger door dent. I dropped my car off at 9:45 and it was ready just a few short hours later. Highly recommend to all of the West Volusia area!
Mercedes dent
Don was excellent. It was a minor dent. It was fixed to perfection!
Small dent in Mercedes door
Excellent job. Very professional. Highly recommend
Fantastic job!
I had several small dings in the driver and passenger doors of my car. All the dings were removed for a very fair price!! I will definitely use Dent Max again! I am so glad I found Dent Max. I will use again and will recommend to anyone I know.
Great work.
Don did a great job, on my 2021 Mazda 6 with two dents on my hood caused by flying stones. Don showed me what he was doing the entire time and the results are amazing. Highly recommended.